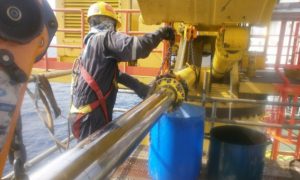 Cranes & Lifting Equipment Engineering and Services
Refurbishment & Recertification of Offshore Cranes & Lifting Equipment
Crane Retrofits / Upgrades
Repair & Maintenance of Offshore Crane & Lifting Equipment
Supply of New & Refurbished Offshore Cranes
Manufacture of Davits, Slew Jib Cranes
Manufacture of Crane Components
Rental of Offshore Portable Cranes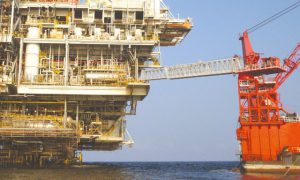 Special Product Manufacture
Heave Compensated Gangways & Bespoke Equipment
Safe Load Indicator Systems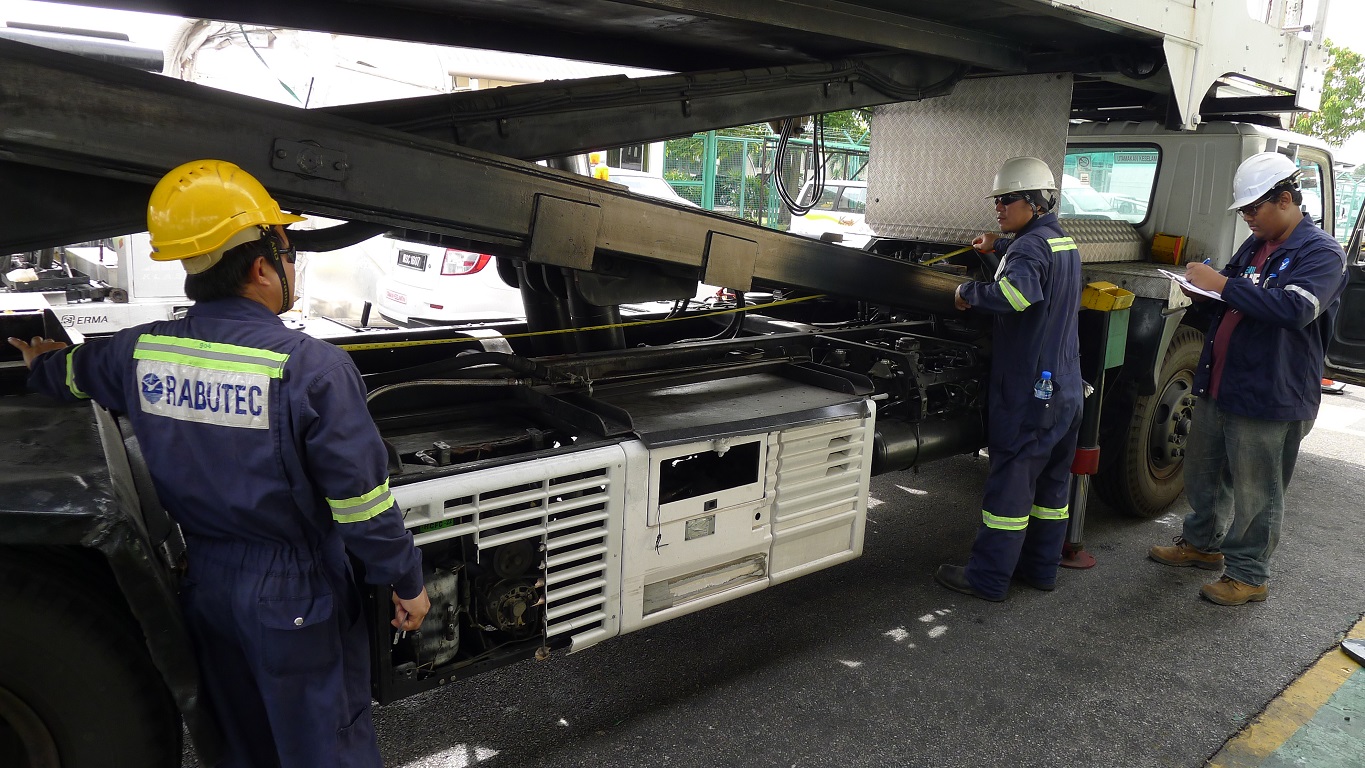 Aviation Ground Service Equipment (GSE) Services
Refurbish & Retrofit Aviation Ground Services Equipment
Supply of Ground Services Equipment
Reverse Engineer / Redesign Scissor Lift Platforms & Pressure Vessel Equipment to meet compliance
Design & Manufacture Scissor Lift Platforms
Refurbishment & Recertification of Offshore Cranes & Lifting Equipment
Rabutec is one of the larger crane refurbishment companies in the region. With our new acquired facilities, the company has the ability to simultaneously refurbish multiple offshore cranes of all capacities (5 ton to 500 ton) per year. Our well trained technical teams include crane specialists, certified crane inspectors, hydraulic and mechanical specialists, structural and hydraulic engineers. Software in our inventory includes AutoCAD, Inventor Pro, Nastran and Ansys.
Rabutec has the experience refurbishing and recertifying the following offshore cranes:
American Aero Crane
Appleton Crane
Arm Cranes
Arora Crane
Baker Marine Crane
Bucyrus Erie Crane
Dong Nam Enterprise Cranes
EBI Cranes
EMS Cranes
Favco Crane
Hara Iron Works Cranes
Herkules Crane
Hydralift Crane
Liebherr Crane
LinkBelt Crane
Macgregor Crane
Manabe Zoki Crane
Mitsubishi Crane
National Crane
Nautilus / Skagit Crane
Nippon Pushness Crane
NOV-Amclyde Cranes
Pellegrini Cranes
Plimsoll Cranes
Pyramid Crane
Seacrane / Handal Crane
Seaking / Seatrax Crane
Sekigahara Crane
Tae Kwang Precision Ind. Cranes
Techcrane
Crane refurbishment Process
1. Crane is completely disassembled, components stripped.
Procedure for refurbishment is approved by independent Third Party bodies (e.g: ABS, DNV, LR)
2. Defective parts are identified, repaired or replaced. Only OEM parts are used.
3. Structural refurbishment includes MPI. Surface preparation and refurbishment are in accordance to API standards including the application of a 3 coat marine paint system.
4. All refurbished components are tested and recertified as per applicable procedures. All parts purchased new are with certificates.
5. Crane is re-assembled.
6. Crane is installed on the facility / vessel, and function tested.
7. Crane is load tested. Load testing will be witnessed by appointed 3rd Party.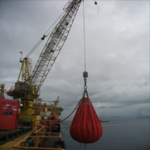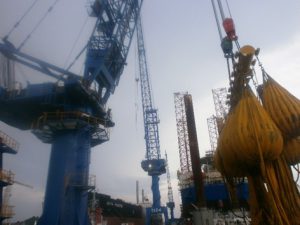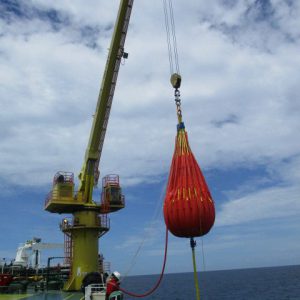 8. Issuance of Certification by independent class or certifying body.
See samples of Certification issued by 3rd Party bodies.
Crane Retrofits & Upgrades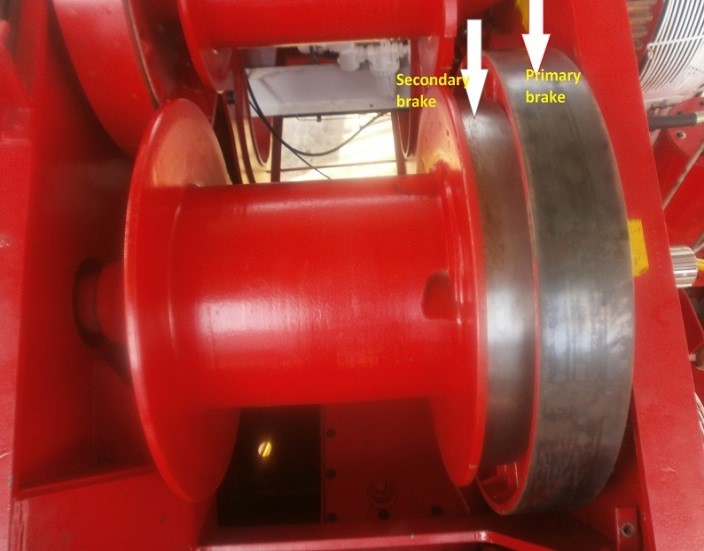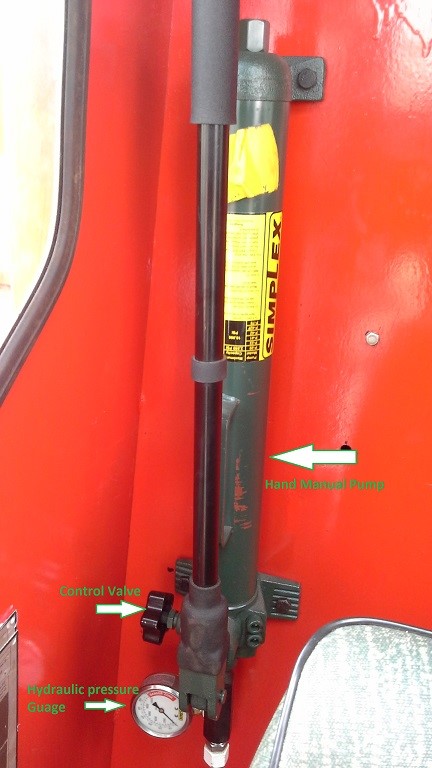 Rabutec Engineering Department is well equipped with latest high end engineering software to support design services which are proactive with operational requirements. Software in our inventory includes AutoCAD, Inventor Pro, Nastran and Ansys. The software are operated by talented team of experienced engineers and draftsmen. This capability has enabled Rabutec to carry out various retrofit design and upgrades to old cranes to meet current industry standards. Our ability to perform gap analysis and provide clients with recommendations, in which includes functional upgrades to meet new revised safety and technical standards has been an asset and niche to our company.
In addition, Rabutec is now able to design special application lifting equipment and cranes special purposes.
List of upgrades/retrofits works that we have done in the past are:
Link Belt Crane : upgrade to include man-riding function & CLASS recertification.
Sekigahara Crane : To retrofit and upgrade Provision crane to include man-riding function, lengthen boom length to enable to reach personnel transfer boat, provide independent power system to crane.
FMC Link Belt Crane : Re-engineering to extend boom length and upgrade / retrofit to include man- riding functions.
Mitsubishi Crane : Crane upgrade / retrofit to include Design, Fabrication and Installation of HPU Deck, Operator Cabin and Man Riding Capability and Functions.
Repair & Maintenance of Offshore Cranes & Lifting Equipment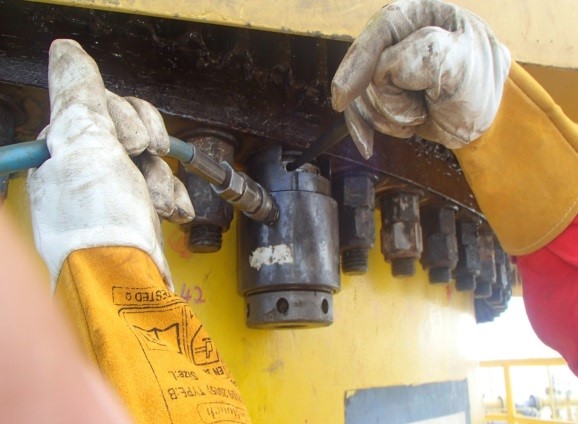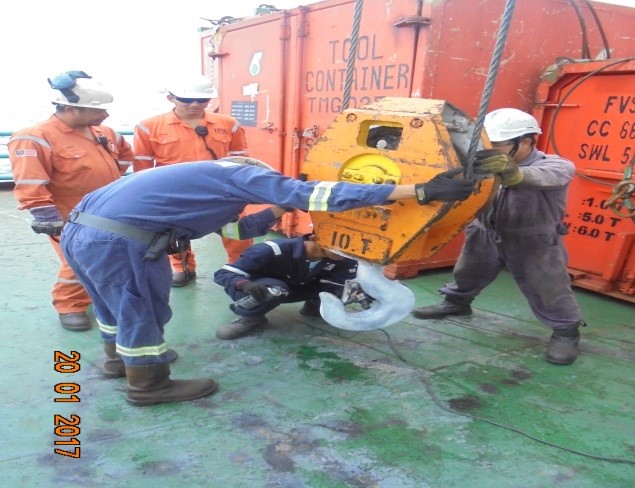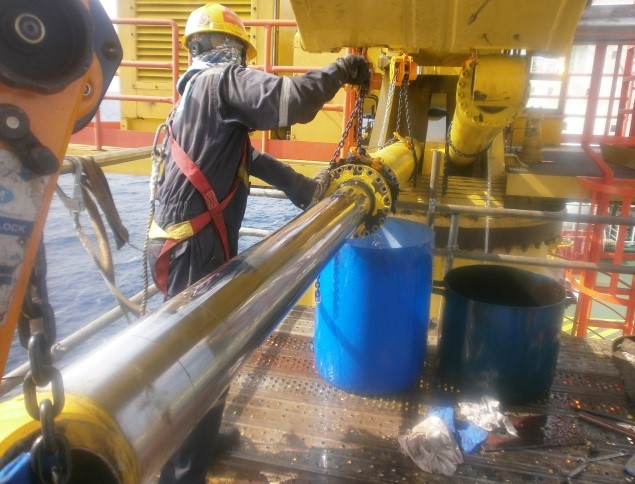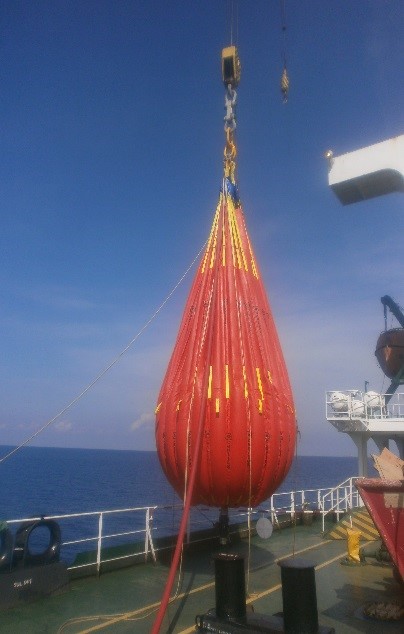 Rabutec has more than 30 years servicing the offshore industries in maintenance related activities. Over the years, Rabutec has inspected, refurbished, operated and maintained various cranes of various different manufacturers.
Accordingly, through our many years of experience, we have built and established;
Mutual collaboration with various crane manufacturers.
Vast experience liaising with various OEM's
Dedicated in-house engineers, technicians, mechanical specialists, hydraulic specialists and certified inspectors.
Developed a good pool of contractors / consultants whom we work with on a regular basis.
In-house engineering team that is able to do reverse engineering and design/manufacture of special/obsolete component.
Carry full complement of support equipment, tools, spares and testing equipment.
A list of the different manufacturer's cranes that we have carried out repair, maintenance, refurbishment works, upgrades and/or retrofit works as of date are as follows:-
Favco Cranes
Herkules Cranes
BMC Cranes
National Cranes
Bucyrus Erie Cranes
Link Belt Cranes
Seaking / Seatrax Cranes
Nautilus / Skagit Cranes
American Aero Cranes
Techcranes
Mitsubishi Crane
Sekigahara Crane
Hydralift Cranes
Pyramid Cranes
Supply of New & Refurbished Offshore Cranes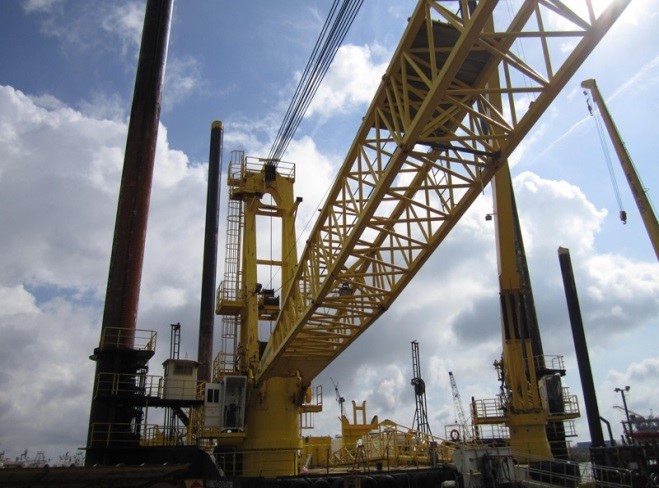 New Cranes
Rabutec can supply new API 2C offshore cranes in partnership of marine crane manufacturer Elevating Boats LLC (EBI).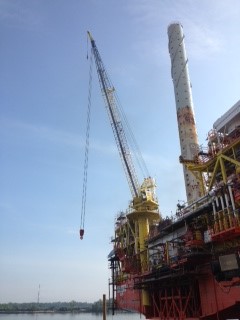 Refurbished Cranes
In line with our business motto "Innovative Ideas, Practical Solution", Rabutec offers refurbished and recertified used cranes which are:-
Reduced Cost – 40% cheaper than a new crane
Shorter Delivery – deliver in 3-5 months. Typical delivery for a new offshore crane is 12 months
Warranty – 12 months after commissioning
Certification – 3rd Party certification is provided
After Sales Support – provided
List of refurbished and recertified offshore cranes that Rabutec has supplied in the past;
National Cranes
Baker Marine Cranes
Seaking / Seatrax Cranes
Bucyrus Erie Marine Cranes
Pyramid Crane
Liebherr Cranes
Click here to See Past Projects
Manufacture of Davits, Slew Jib Cranes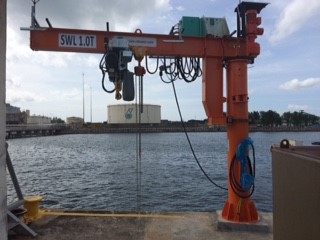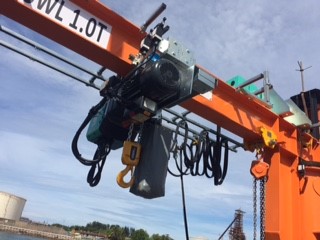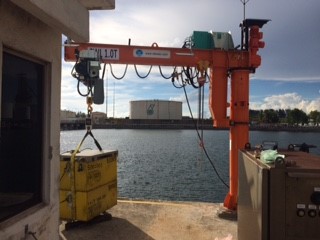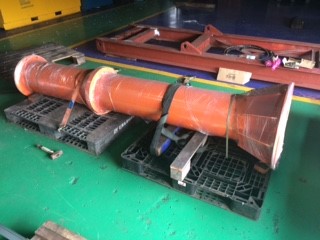 Through our many years of experience working on cranes and associated lifting equipment, we recently took a step further by venturing into manufacture, supply, install and commissioning of Davits and Slew Jib Cranes.
Types of davits and jib cranes that are in our range are
Slewing Arm Davits
Slewing Jib Crane
Pivot Davits
Davits for offshore load loading
Our davits and Jib Cranes characteristics:
Can be standalone (freestanding) or integrated into the facilities, e.g. deck mount.
Practical and cost efficient
Reliable and safe
Suitable for offshore application
Suitable for hazardous zone if required
Class and Offshore / Industry Certified
Rental of Offshore Portable Cranes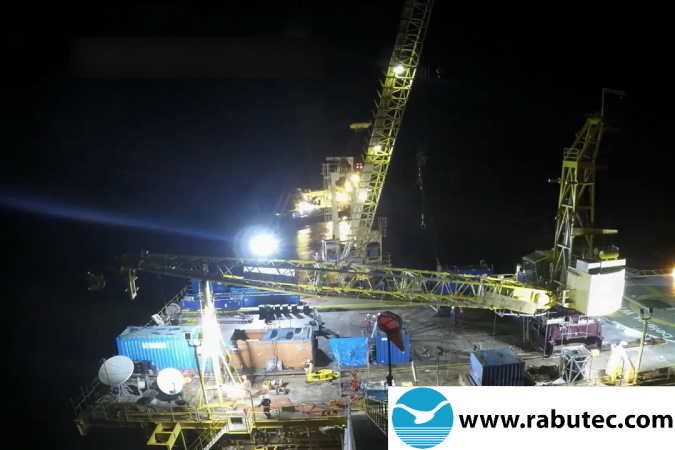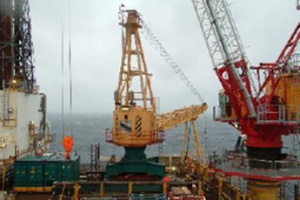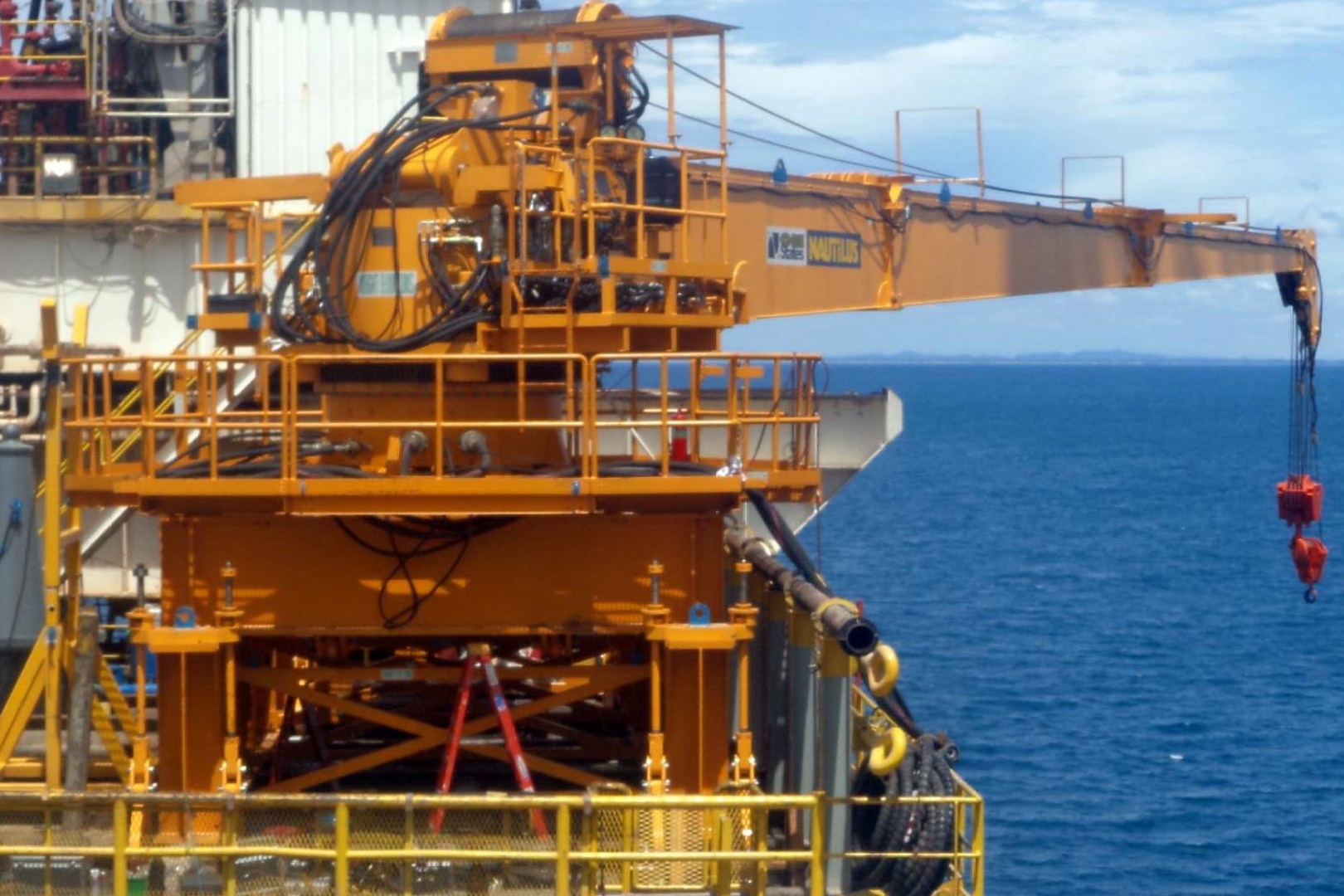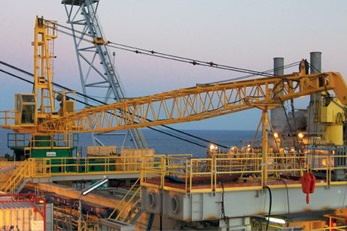 We can provide Rental of Offshore Portable Cranes. Contact us to find out more about this services.
Manufacture of Crane Components
Crane Components Manufacture is also part of our expertise. Contact us to find out more about this service.
Special Product Manufacture
Heave Compensated Gangways / Bespoke Equipment
Rabutec can provide Heave Compensated Gangways and Bespoke Equipment with the partnership of OSBIT Ltd..
The MaXccess systems allows for improved transfer safety, efficiency and weather limits. OSBIT offers standard and tailored systems to suit almost any vessel and access application.
P-Series
Passive compensated telescopic gangway systems

AM-Series
Active motion compensated telescopic gangway systems
T-Series
High sea state transfers for wind turbine access.

Bespoke Access
Where a standard solution is not available, OSBIT can tailor the modular system elements to offer a bespoke design, ensuring safe and reliable access for any application.
For more information, visit OSBIT Ltd. website at www.osbit.com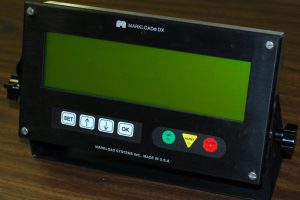 Safe Load Indicator Systems
Rabutec with collaboration of Markload Inc. can supply Safe Load Indicator (SLI) Systems for cranes.
Aviation Ground Services Equipment (GSE) Services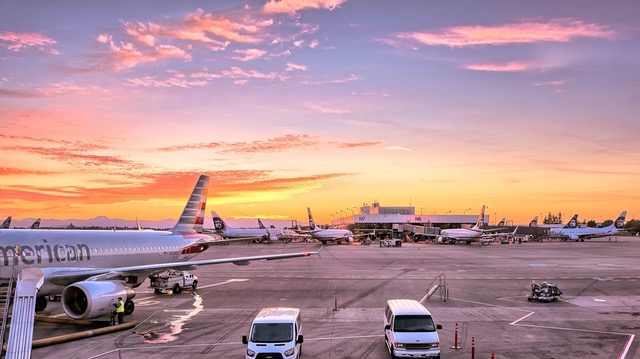 Reverse Engineer/Redesign Scissor Lift Platforms & Pressure Vessel Equipment to meet compliance standards.
Carry out Load test, Hydrostatic Test, & obtain Certificate of Fitness as per approved Authority.
Design & Manufacture Scissor Lift Platforms.
Refurbish & Retrofit Aviation Ground Services Equipment
Carry out Routine Preventive Maintenance (PM) Services & Emergency Breakdown Services.
Supply of Ground Services Equipment.
OSBIT Ltd.
Subsea Engineering and Bespoke Equipment
EBI Cranes LLC
Offshore Marine Crane Manufacturer since 1963
Markload Systems, Inc.
Safe Load Indicator Equipment Manufacturer
CCL Global
Providing professional, technical and commercial services to Energy clients since 1981.